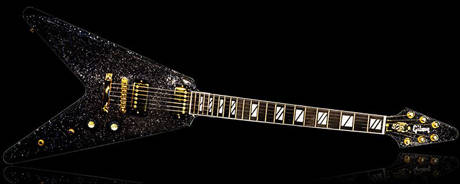 Em... to some of us who really require potent stage presence (we admit our limited technical capacity...), having crystals on our instruments would be the answer.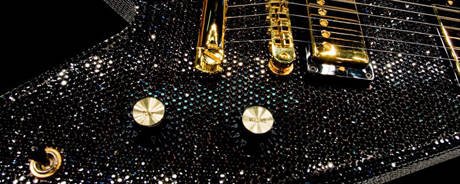 The blingin'
Gibson
Flying V above sports Swarovski crystals, made possible by
CrystalRoc
. Apparently, the company's clients include Elton John, Kylie Minogue & George Michael, among others. They will
not
have me on the list, of course...